SCGP Packaging Design
Challenge Vietnam 2021
Enhance Your Creativity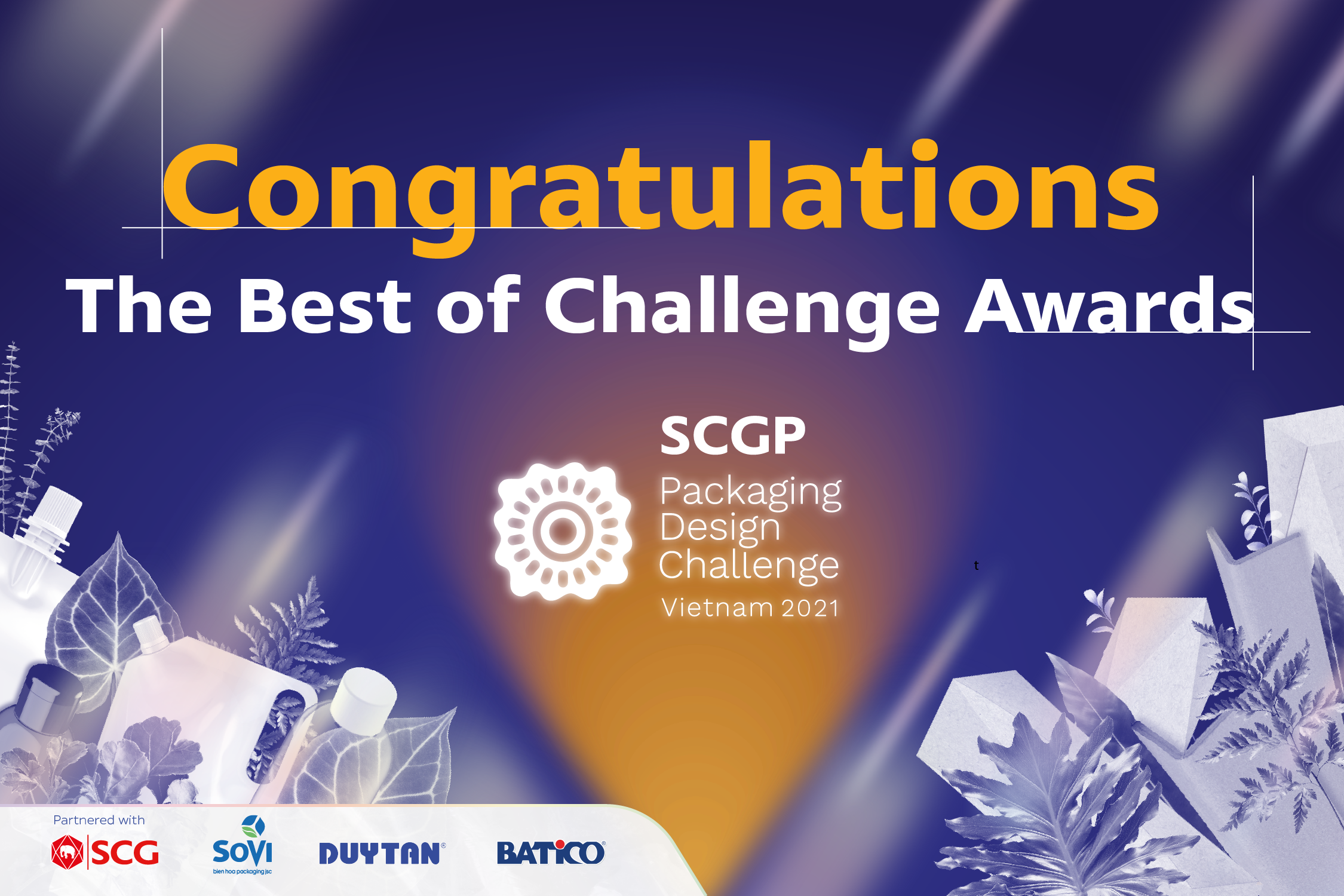 The economy of Vietnam is growing at a record speed. More and more businesses entering the market makes the competition more intense. Adding value to the products is a key to stand out from others in the long run. A great packaging design is one of the important factors in doing so.
SCGP recognizes young talented designers in Vietnam who think out of the box and push boundaries in the packaging designs. This year we are calling to all students who have a passion for design to participate in SCGP Packaging Design Challenge Vietnam 2021 'Enhance Your Creativity'.
All Vietnamese students from all faculties relating to packaging design are welcome to join the contest and have a chance to win the awards.
SCGP Vietnam has a mission to support growth in the packaging design community and the young talents who are the foundation of it.
The Best of Challenge Awards: 30 Million VND with a trophy and certificates
The Honorable Mention Awards: 5 Million VND with certificates
Sales Promoting Packaging Design category

Câu chuyện biển cả by Unity
Chuyến tàu khởi hành by DA

Transportation Packaging Design category

Bơ Vitamin My Natural Beauty from CoCo
WE ARE APPLES from THREE APPLES

Environmentally-Friendly Packaging Design Category

Hộp mì Xanh from T-sight
MÌ SAFOCO from V5
Sales Promoting Packaging Design Category
Câu chuyện biển cả by Unity
Chuyến tàu khởi hành by Đội DA
Nâu by GEM
Transportation Packaging Design Category
Bao bì vận chuyển cây lan from L'ESPOIR
Bơ Vitamin My Natural Beauty from CoCo
WE ARE APPLES from THREE APPLES
Environmentally-Friendly Packaging Design Category
Hộp mì Xanh from T-sight
MÌ SAFOCO from V5
บรรจุภัณฑ์โทรศัพท์มือถือที่สามารถนำมาใช้ซ้ำ from Ulagod
Gallery